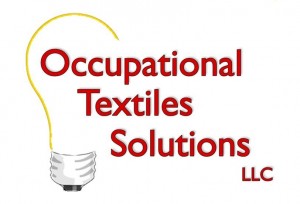 Occupational Textiles  Solutions LLC is a small, woman-owned manufacturer located in Sussex, Wisconsin. Our passion lies in the research and development of accessory products  that meet the needs of niche markets—with an eye on manufacturing.
Accessory products such as seamless knit stretchy cotton glove liners. Stretchy cotton is a concept we are familiar with today in the form of stretch denim blue jeans. The snug comfortable fit enabled by the inclusion of spandex makes for great fitting, comfortable cotton glove liners, never mind jeans!
Simply put, we are about understanding how people might use their accessories—like gloves—and we identify how modern, engineered materials could be utilized to improve accessory functionality and fit. We are about "human-first" design enabled by Textile Science. We have the pleasure of doing business direct with other businesses as well as individual consumers  for both product sales and/or contract R&D.
Contact:
Address: Attn. Occupational Textiles Solutions LLC
P.O. Box 603, Sussex, WI 53089
FAX: 877-771-1007
E-mail: inquiries@nolimitstextiles.com